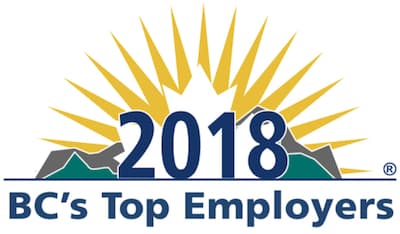 LandSure Systems Ltd. (LandSure) is a technology-driven organization providing innovation, project management, communication, and technology services to the Land Title and Survey Authority of British Columbia (LTSA). A wholly-owned subsidiary of the LTSA, LandSure operates as part of a unique business model to support the continued growth of the LTSA and its services.
Are you looking to be part of a Business Development Team in a unique organization unlike any other in Vancouver? LandSure is seeking to attract a talented and ambitious professional to join its collaborative team, with a culture that promotes innovation, personal growth and accountability. The role is ideal for an individual looking for a new challenge and to be a key member of the Business Development team.
If you are ready for an opportunity to make an impact, earn a competitive salary and bonus combined with a comprehensive benefits and retirement plan, while still having work-life balance, LandSure is the opportunity worth exploring.
Reporting to the Director, Business Development, the Business Development team is tasked with building and managing a robust pipeline of potential opportunities across public and private sector verticals. Leveraging technical expertise and business acumen, the Solutions Analyst will work closely with Business Development and other internal teams to develop innovative business solutions, product or service features and technical requirements that win the hearts and minds of customers.
KEY RESPONSIBILITIES AND ACCOUNTABILITIES
Fully define solutions to maximize end-user adoption and productivity improvement;
Manage the development and maintenance of solution requirements, including functional and non-functional requirements, and high-level technical requirements
Manage team interface with software development project teams to ensure requirements are unambiguous, testable, and verifiable;
Assist in the management of interdependencies across assigned projects and external solutions to optimize resources;
Assist in identifying prospects and opportunities in alignment with LTSA mandate and strategic priorities;
Work with team on best means to fulfill a given solution need;

Build and maintain relationships with current and potential customers, partners and vendors;
Participate in identifying customer business objectives, needs and challenges and help design innovative solutions;
Participate in preparing business case analysis and requirements, including detailed opportunity evaluations;
Participate in pricing the solution/service.
QUALIFICATIONS
Education and Experience:
Bachelor's Degree in Computer Science, Business Administration, or other relevant field;
5+ years' experience in developing customer facing technical business solutions in a complex B2B or B2G environment.
Knowledge, Skills and Abilities:
Ability to work as part of a collaborative team to identify and solve technical problems in varied environments;
Strong analytical, conceptual, and problem-solving abilities;
Familiar with software architecture, related applications, relational databases, analytics, and web technology;
Ability to engage software development project teams to support productivity and ensure solution quality;
Ability to multitask and deal with several ongoing projects at once;
Skilled using MS Office suite along with ability to develop and deliver professional presentations;
Strong written, oral communication, and influencing skills, with ability to present technical solutions in user-friendly language;
Strong customer-focused attitude with ability to leverage technology and business acumen;
Ability to consistently follow through on commitments and timelines;
Geomatics knowledge would be an asset;
Travel up to 5%; predominantly within British Columbia.
---
The LTSA operates critical systems that underpin BC's private property market, civil justice system, taxation and Crown land management frameworks. Ensuring we hire properly qualified and suitable candidates is necessary for the programs and activities of the LTSA and LandSure. As part of our hiring process, we will request that a candidate supply certain personal information so that we may conduct identity, reference, education and credential verification, and criminal record checks. Credit bureau inquiry checks may also be conducted for certain positions. As a public body, the LTSA is authorized to collect personal information under section 26(c) of the Freedom of Information and Protection of Privacy Act (FIPPA).